08 April 2015
Starting July 16, 2015, Qatar Airways will upgrade flight frequencies to Bali to a twice-daily operation
Starting July 16, 2015, Qatar Airways will upgrade flight frequencies to Bali to a twice-daily operation, bringing the total number of weekly flights to 14. The increased frequency between Doha and Bali will offer greater connectivity to travelers from popular routes in Europe and the Americas.
More information at http://www.qatarairways.com/id/en/press-release.page?pr_id=pressrelease_...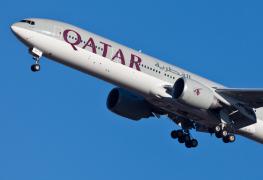 Book your stay with us now!